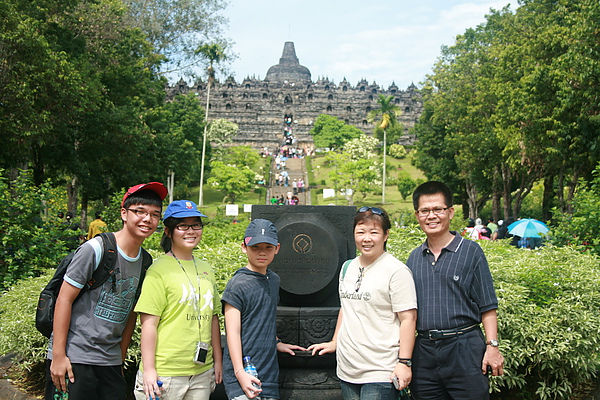 The most memorable picture that took in Yogjakarta , Indonesia
This picture been taken seems a long long time ago ady from now , maybe a couple months huh? Its like I lazy of uploading picture one straight to pixnet due to the website slow slow respond to accept picture by picture .
From now look back ... I been through a lot of things , happiness , sadness , joyful . Each of it recalls back to all of the things that happened on me before this.Remember that I was 5 or 6 years old , I broken my right leg's bone aww that's really pain. Medication that not high tech in China on that time , you can't imagine it.Around one or two weeks inside hospital , and another 2 months in house the at China , and at last get medication at Malaysia for another month .
*skip that*
This days , I am proud that I been serving and using a year of time for Scout Troop 132nd Petaling Jaya . I believe in future there will be more and more leaders that can lead 132nd to the best of the best :)
If there's got an aim , so there's the improvement comes.
sengCHOU ♥